Our roster when it comes to this stuff is pretty impressive.
We have done everything from small to big for some of the smallest and biggest companies around. Whether it's a DJ for your company Holiday party or a photo booth for your client picnic, we've been there. Our corporate companies love us and subsequently we love them too. Impress your clients with some custom branded photo booth solutions or bring attention to your storefront or sale with a DJ, grab sound sound and video support for your next meeting, we have the experience to make sure it all goes well, really well.
How Can We Help?
Grand Openings

Customer Appreciation Events

Staff Holiday Parties

Company Picnics

Audio Visual for Meetings

Team Building Events

Festivals and Races
CUT Trend Event
One of this years past events. Our Hollywood Photo Booth, Staging, LED Displays, Projection Screen, Trussing, Lighting, Confetti, and more. Check out the video and see what we did when CUT's Clients came through the door.
Affinity Credit Union
For a few years now we have worked with Affinity for their annual staff holiday party. They certainly know how to have a good time and love to dance. We look forward to seeing them every year as they grow, because it only adds to our dance floor! Combining a customized photo booth with a DJ package fit to fill the floor, we rock it out every year!
Warrior Dash
We provided both Disc Jockeys and Emcees at the infamous Warrior Dash races throughout the Northeast for Red Frog Events. These races had us performing in front of 20,000 people a weekend. We did everything from announcements, contests, start and finish line entertainment, and of coarse music on the main stage! Check out this video of one of their "Dance Offs"
HCEA
For their annual dinner, we provide both the sound and video screen support for the HSEA. Using high definition projection and excellent quality sound production, we give them a first class experience to highlight their information in a professional setting.
HealthQuest of Hunterdon
We have been trusted by Healthquest for over 5 years to consistently deliver for their events. From their Breakfast with Santa to their Members Appreciation Day, we have provided Disc Jockeys, Photo Booths, Lighting, and even our big screen movie screen for their swim and film nights by the pool.
What Do We Have For Some Fun?
Let Us Run the Fun!
We have been doing this long enough we know what gets people up and moving, involved, having fun without begging them to get out of their seats! Some of our more popular picnic and team building activities include:
The Oreo Challenge

Classic Water Balloon Toss

Water Gun Challenge (Our own creation)

Running Kickball or Volleyball

Sack Races

And Many More!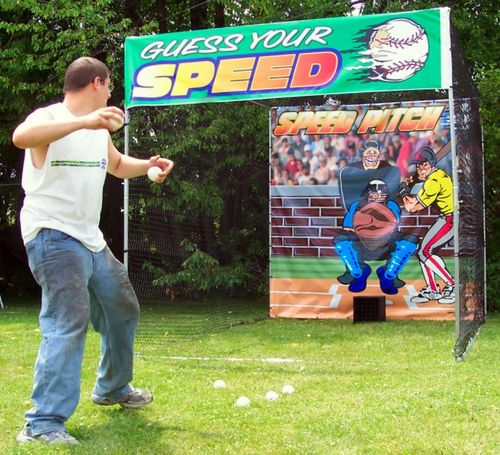 Let the radar tell us how fast you are! We can run this open or as a competition for your picnic!
A real, four player, gameshow system. The buzzers lock out the other players and the scores appear live. Do name that tune or even elementary trivia for some real fun!
That's right, Karaoke. Let your guests give it a try and see who the new company star is!
We can print you a custom 10ft x 20ft sign to welcome your guests, give the days itinerary, a map of the property, etc. It's a great way to get all your info out there with a little (or big) personal touch.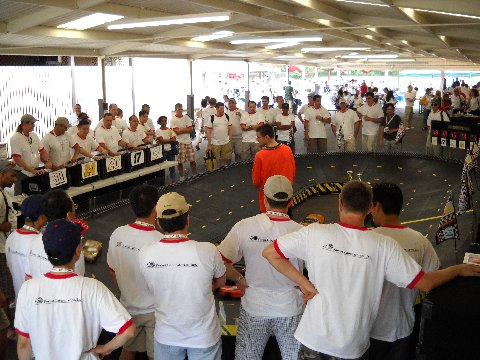 Rent our miniature race car track. Let your guests compete for the (Insert Company Name) 500!
Let us bring our oversized version of a new picnic classic game!
Catch them in the fun with our photo booths! Guests get to take home actual printed copies of their photos and you get a custom USB drive of all the photos at the end of the event!
Another Giant take on a classic game.
Two Player Basketball FaceOff
Let two players game it out for the win!
Check out a few our current corporate clients
Some of our past corporate events