Sweet 16 Packages and Pricing
Our Sweet 16 Packages are full of all the ultimate add-ons that make these parties successful. Read our reviews and hire us with confidence we will rock your party!
Choose Literally Any Backdrop or Enclosure
Add a Photo Booth for More Fun! Extreme Discounts when added to any of our Sweet 16 Packages!
Cool down the crowd with this awesome atmospheric effect!
Priced Per Pair of Blocks,
Two Blocks 8" High $295
Two 8" and Two 16" $495
Four 8" and Four 16" $795
Red Carpet & Stantions Entryway
Priced per event, give your entry to your Sweet 16 that Hollywood Feel!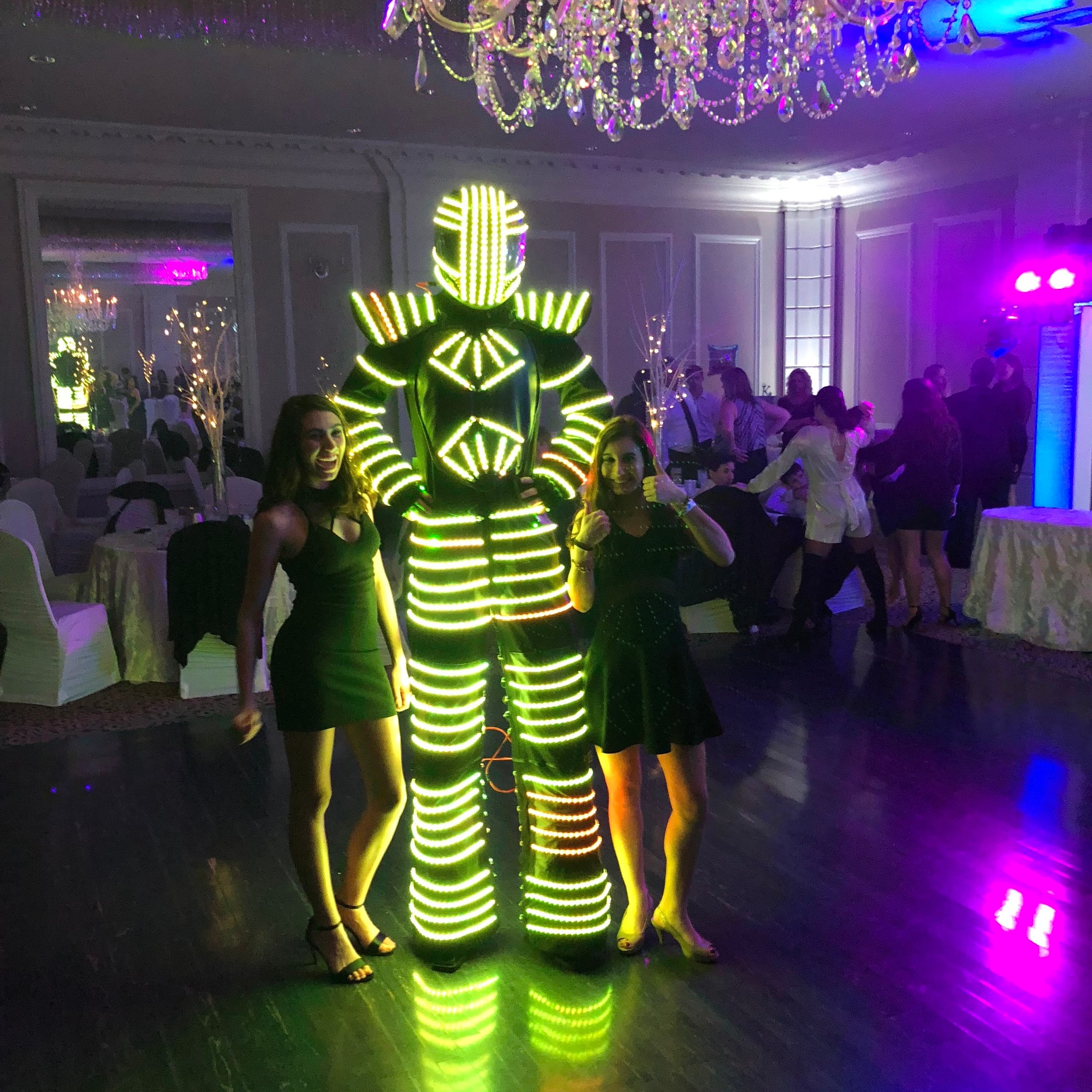 Add in our LED Dancing Robot. Coming in at over 7ft tall, the robot has his own built in light show and will entertain your guests for an hour show!
Add Computer Programed lights to an entire room to light from the ground, up the wall, to the ceiling in the color of your choice! These also get programmed to your events DJ Lightshow!
Blast your way into the room with some special effects! These Geysers will give you the entrance you need when you want to show up in style!
Add Two 60" TV Screens to your DJ Setup and display your personalized monogram and photo slideshows throughout the night.
Your Name In Lights $295.00
Add a Custom Monogram to your event. We do a custom designed light projection that we project onto a wall in your event space for that personalized claim on your party!
Add a Laser Lightshow. High Powered and an amazing addition to a Sweet 16
Add high powered Black Lighting for the ultimate GLOW Party!
Turn your party into a silent disco! Headphones for everyone and three channels of audio to choose from. This event is priced on a per event basis so inquire to find out more!